Powerful Keto OS Stories
More Stories!
BUSY PEOPLE LOVE KETO//OS
"As a crossfitter, gym owner and coach I've worked and lived in a fast paced, high-stress environment and put my body to the test along the way.
Sleep has never been great. Energy has always been low. Since I was introduced to Keto//OS I've been sleeping 6-8 hours/night straight through. I've experienced a steady rise in clean energy that isn't jittery or tense, and my mental clarity and ability to focus in and out of training has been phenomenal. As for training I am breathing easier, recoverying faster between sets and even between sessions, and my inflammation is WAY down." Brain Stites, Fittest Man ~ Mr. Kansas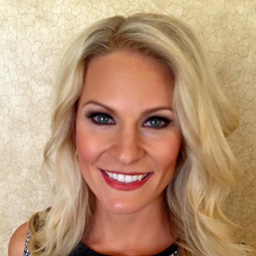 "I'm a wife & busy mom of 2 small children. Keto OS has given me back my sanity. No more mommy brain, hours of steady energy & focus and appetite control. Its my secret weapon! I Prüvit everyday." ~Brittany Carrier
 FEEL A CALM ENERGY

"About 15 minutes after taking the product I noticed a sense of clarity and calmness. This was crazy for me because I felt all this energy while feeling clear and calm." ~Dustin Schaffer, MAT Specialist / Health Coach, Oceanside, California
BEST SELLING AUTHOR
Maria Emmerich is a wellness expert in nutrition and exercise physiology. She shares a passion for helping others reach their goals of optimal health. She struggled with her weight throughout childhood and decided enough was enough. She decided to study health and wellness so she could help others stop wasting their time being discouraged with their outward appearance and not feeling their best mentally. Maria understands the connection between food and how it makes us all feel on the inside and out.
She is a International Best Selling author of "The Ketogenic Cookbook". She also authored 8 other books including several cookbooks and 3 nutritional guide books including "Secrets to a Healthy Metabolism" which includes a forward by New York Time #1 bestselling author of "Wheat Belly" Dr. William Davis. Her latest book "Keto-Adapted" includes a forward by Dr. William Davis and excerpts from Dr. David Perlmutter author of the New York Times best seller "Grain Brain". ~Maria Emmerich, Wellness Expert.
MENTAL FOCUS THROUGH THE ROOF

Any chance your admin could overnight more of the KETO//OS packets while I wait on my shipment to arrive? My energy levels are great and my mental focus is through the roof! I have an autoimmune thyroid condition that makes me super sluggish sometimes, however not in the last several days. Finished second in my Cross-fit class last night. Very Interesting. Maybe just a coincidence, maybe not. ~Cameron Newton, Managing Partner, Relevance Capital
These statements have not been evaluated by the Food and Drug Administration. This product is not intended to diagnose, treat, cure or prevent any disease. Your individual results may differ from those shared in these testimonials.